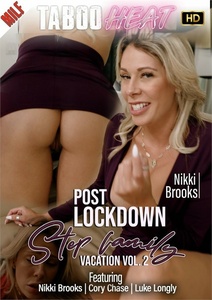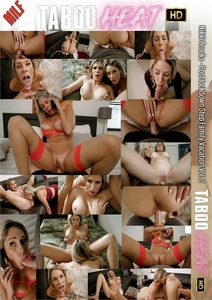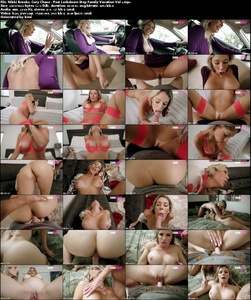 File: Nikki Brooks, Cory Chase - Post Lockdown Step Family Vacation Vol 2.mp4
Size: 2287670623 bytes (2.13 GiB), duration: 00:50:04, avg.bitrate: 6092 kb/s
Audio: aac, 44100 Hz, stereo, s16, 127 kb/s (und)
Video: h264, yuv420p, 1920x1080, 5955 kb/s, 30.00 fps(r) (und)
Download Nikki_Brooks,_Cory_Chase_-_Post_Lockdown_Step_Family_Vacation_Vol_2.rar fast and secure
Unpacking My Step Mom
Driving home from the Orlando Resort, Step-Mom and I are discussing our vacation. She mentioned inviting the Hot Blonde Milf back to our house. Step Mom was so turned on she pulled her tits out while driving. She even started playing with her pussy! I was not going to stop her and even squeezed her boobs a bit. Nikki brought up roadhead, something I never heard of before but really want to experience but first we need to go inside and unpack from our trip.
The drive was really long, now I need to unpack my balls into my Step Mom's delicious pussy. She always warms me up with a blowjob, such a good Step Mom! I thought she was horny but I did not know how much of a horny slut she was. Step Mom wants to watch me fuck Cory and all the hot pool side blondes I want!
Fucking Step Mom While Talks on the Phone with My Step-Dad
Nikki calls me into the room while she is on the phone. I wanted to give her some privacy but she fingers me to come closer. She is barely wearing anything but manages to let me take it off. I take a minute to lick her pussy and give her a quick orgasm before sticking in my cock to fuck her. I explore every inch of her hot body and the big fat tits my Step Dad bought for her. What a juicy ass she has too, good thing I did not pop out of her pussy or it would have been wrecked. She manages to blow my cock while telling my Step-Dad how she would blow him...What a sucker he is! He has no idea I am fucking his hot wive while she is on the phone! She said she was sucking her thumb pretending it was his cock but it was really mine! He has no idea...She was able to explain deep throating my cock too...Now it's time to tease her with the tip and then give her the full shaft!
After dropping a nice load in her pussy, Nikki reminds me to keep this all a secret from my step-father!
Movie Night with With Step Mom
Nikki is eating Popcorn on the couch wearing only a robe. She offers me some Popcorn as she tells me there is nothing new to watch, we have watched everything. Then she has a brilliant idea, "Let's make a dirty movie." We have to pick up my Step-Dad from the airport in 3 hours so that gives us plenty of time. My cock is ready and her pussy is wet, we only have so much time before Step-Dad comes home. Good thing I am quick! Looks like Step-Dad gets super sloppy seconds as she has not cleaned out pussy from earlier either.
Nikki reminds me what to say, how we came home, I unpacked, took a shower and played some video games. I did not fuck my Step Mom when we got home...Atleast that is what I am going to say if he asks.
Step Mom wanted it a little different this time, she wanted me to dump my load on her face. This was not a problem, painting was my favorite hobby in School!
Milf Threesome Reunion
Step Mom is giving the Hot Milf from the Orlando Resort a back massage on my bed. This was a glorious thing to walk in on. Both naked and horny on my bed! I didn't even ask, I shoved my cock into the hot blondes tight wet pussy and took her to pound town. She went back to eating out my Step Mom as I gave her a couple ass slaps. This girl is ready for anal too, cute little butthole...maybe another time. I flip her onto her back and fuck that shaved Milf Pussy. Cory and Nikki even did a cool 69 boob suck as I fucked them. So cool!
I have them switch places and fuck them both before unloading onto Cory's mouth. They exchange a cum kiss and have something awesome started here!
big ass, big tits, blowjob, cumshot, cum in mouth, milf, pov, roleplay, taboo, threesome​