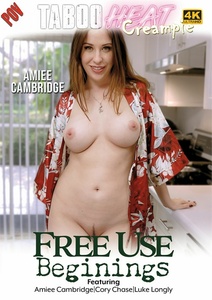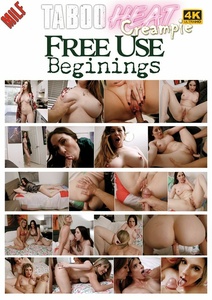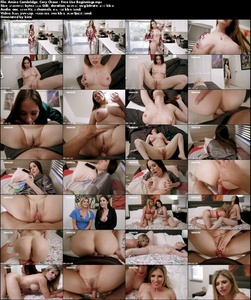 File: Amiee Cambridge, Cory Chase - Free Use Beginnings.mp4
Size: 2730598741 bytes (2.54 GiB), duration: 00:59:31, avg.bitrate: 6117 kb/s
Audio: aac, 44100 Hz, 2 channels, s16, 128 kb/s (und)
Video: h264, yuv420p, 1920x1080, 5980 kb/s, 30.00 fps(r) (und)
Download Amiee_Cambridge,_Cory_Chase_-_Free_Use_Beginnings.rar fast and secure
Naked Introduction
Today my Step Mom Amiee introduced me to the term "Free Use". That's where we can fuck any family member anytime. She says my Step-Dad is okay with this and this was actually his idea. That's the dilemma... Do I ask my Step-Dad to verify or should I just trust my new Step Mom and fuck her anyway. There is only one thing to do...She is hot with great big tits, let's bang her and suffer the consequences later if there are any!
Knock Before Cumming In
I learn there are no rules for "Free Use". We can knock before entering to fuck or not knock at all, there are no rules. I can get use to this, my Step-Mom already has!
Laying in my bed, dreaming about going to Game-Stop and picking up the new COD, Amiee cums in. She is barely wearing anything and goes straight for my cock. I fuck her good as she tells me about knocking first. The rules are on the wall and cock is up her tight pussy! The clit jewelry is a nice touch too!
Birth Control is not Required
He is not my real step-son...He is my Step Son...If he wants to cum inside me, that's cool. His Step-Father is having issues and does not mind...If I get pregnant, the baby will partially be his...I let Luke know and he gives me the biggest creampie of my life.
Free Use Threesome is Encouraged
I introduce my Step Sister into the equation. Free use is not just immediate family, it also Step Cousins and Step Sisters and more. This is my Step Sister Cory, we have fooled around since we were 18...or I was 18...
Poor Luke has no idea what is coming next...Two horny free use milfs at his disposal...If he is not a man already, he will be a man after tonight...We use his cock like a sex toy and my Step Sister gets the most of it...I can get off by mostly watching...She gracisouly deposits the facial into my pussy, I am trying to get pregnant after all!
big ass, big tits, creampie, cumshot, milf, pov, roleplay, taboo, threesome​